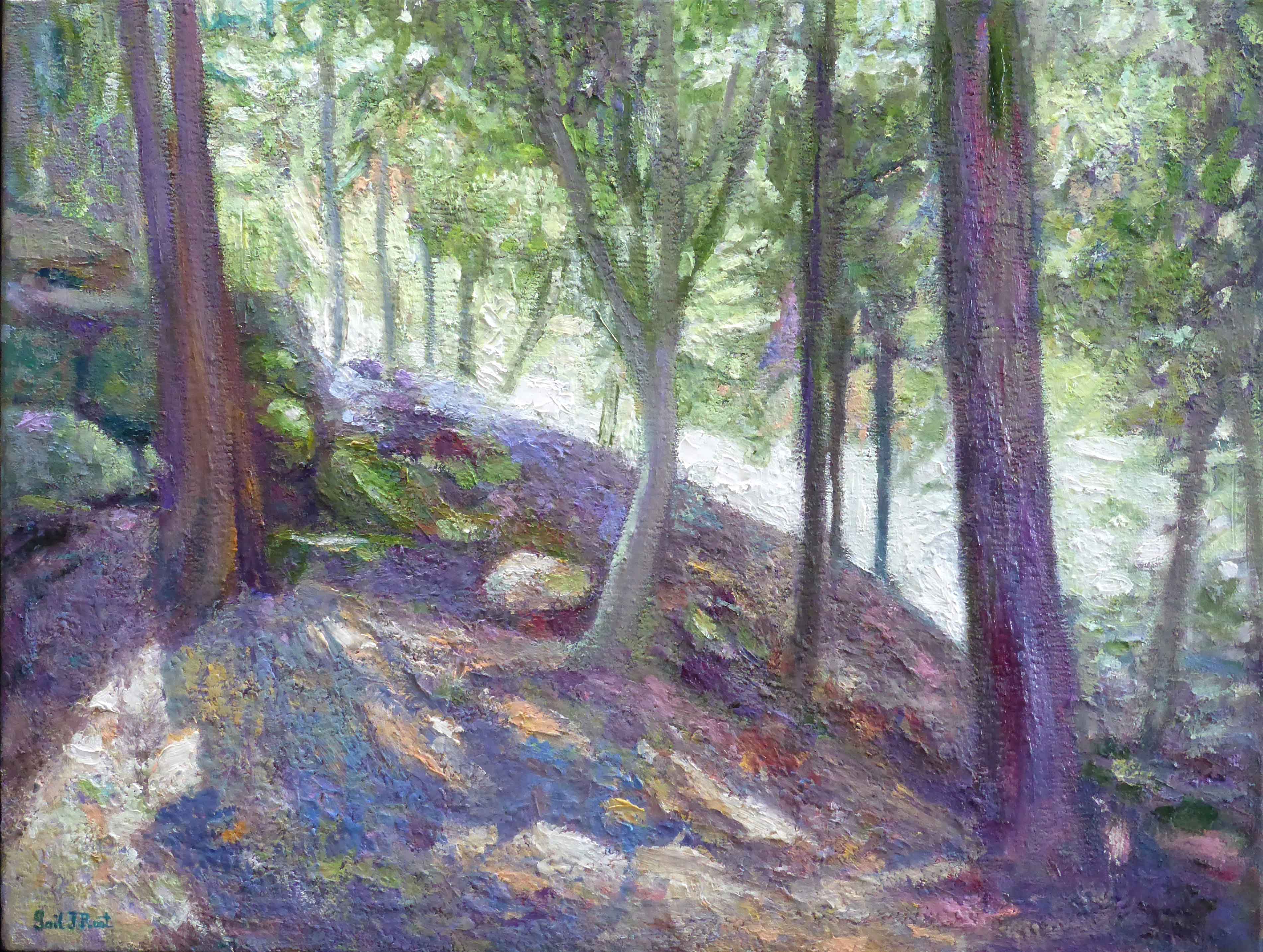 Gail J. Root is a graduate of the University of Toronto, where she received an Honours Fine Arts Degree.  After attending Toronto Teachers' College, she accepted a position in Wellington County teaching visual arts to middle school students for over 30 years.  Currently, Gail resides and paints in Rockwood, Guelph-Eramosa Township where she has been a resident since 1973.
Gail has been involved in several group and solo shows in the Guelph, Rockwood, Georgetown area, as well as several juried shows including Shirley Dilworth Jaychuck Painting Competition, Insights ( where she won an award for her pastel entry 2013 ), Viewpoints and Expressions.  Many of her summers have been spent taking workshops and plein air painting in places such as the east coast of Canada, as well as abroad.  Gail has also given numerous private painting workshops for adults and youth from her studio in Rockwood.  She is a past executive member of the Guelph Creative Arts Association.  In retirement, she is painting commissions for portraits and landscapes, and has entered numerous juried shows.  Many of her paintings resulting from these activities have been acquired in private collections in Canada and abroad.
Statement:  My artistic journey is deeply motivated by my excitement of the visual world around me, – especially those subjects that have meaning and are a source of joy in the realm of my daily experiences.  Such subjects for me are found in the human countenance, and in the various venues offered by my recent travelling experiences.  Closer to home, my inspiration comes from the peaceful rural environment in which we reside.