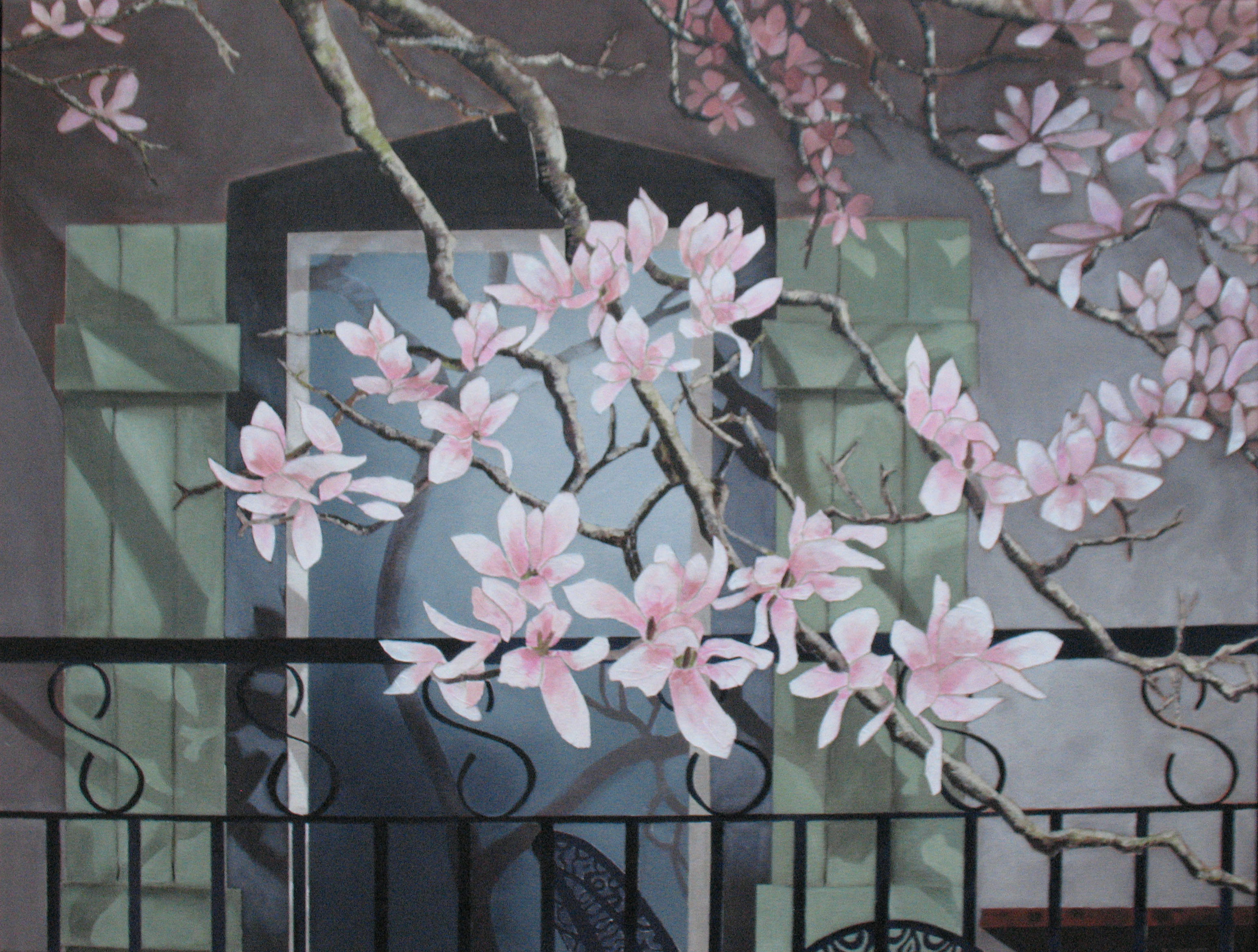 Biography
Leslie is a graduate of the University of Guelph Honours B.A. Degree (Fine Art), and also a graduate of Advanced Studies in Fashion Design and Illustration, St. Martin's School of Art, London, England. This combined training has enabled her to develop her unique and characteristic style. Landscapes from the Muskoka, Bruce Peninsula, Algoma regions and further afield, Newfoundland and the Maritime provinces, as well as landscapes close to her country property near Guelph are all begun 'en plein air' and then completed in her studio. These stylized versions are done in a combination of silkscreen paint and acrylic media on canvas using a printmaking technique of masking out areas.
Leslie has been a member of the Guelph Studio Tour since 2002 and teaches drawing and painting part time for the City of Guelph. Awards include Jurror's Choice Award, Annual 'Plein Air' Show, Hang Man Gallery, Toronto, 2013; First Prize, 'Plein Air' Competition, McMichael Gallery, 2012;  Sun Art Award, Insights, Wellington County Museum, 1996; First Prize, Painting on the Green, Guelph Creative Arts Association, 1998; The Warner Lambert Printmaking Prize, University of Guelph, 1991.
Artistic Statement
Landscape, still life and figurative subjects comprise the body of my work, with landscape and cityscape taking precedence in the last few years.  I also work in soft pastel when painting 'en plein air', and many of these sketches are utilized as studies for larger stylized renditions in my studio.
Email:  lmiles@sentex.ca