Our members have been very busy! First of all, don't miss the opening of the latest show by Connections Fibre Artists, titled 
Celebrating the Group of Seven, 
which includes work by our own Helen Hughes. It runs from April 5 to June 8 at Wellington  County Museum, and the opening reception is on  Friday April 4th, from 7 to 9 p.m.
If you want to see a spectacular Tom Thomson type work in textile, don't miss this piece by Helen. The Museum charges a nominal entrance fee during regular daily open hours, but no fee is charged the evening of the opening. So that's a good time to go!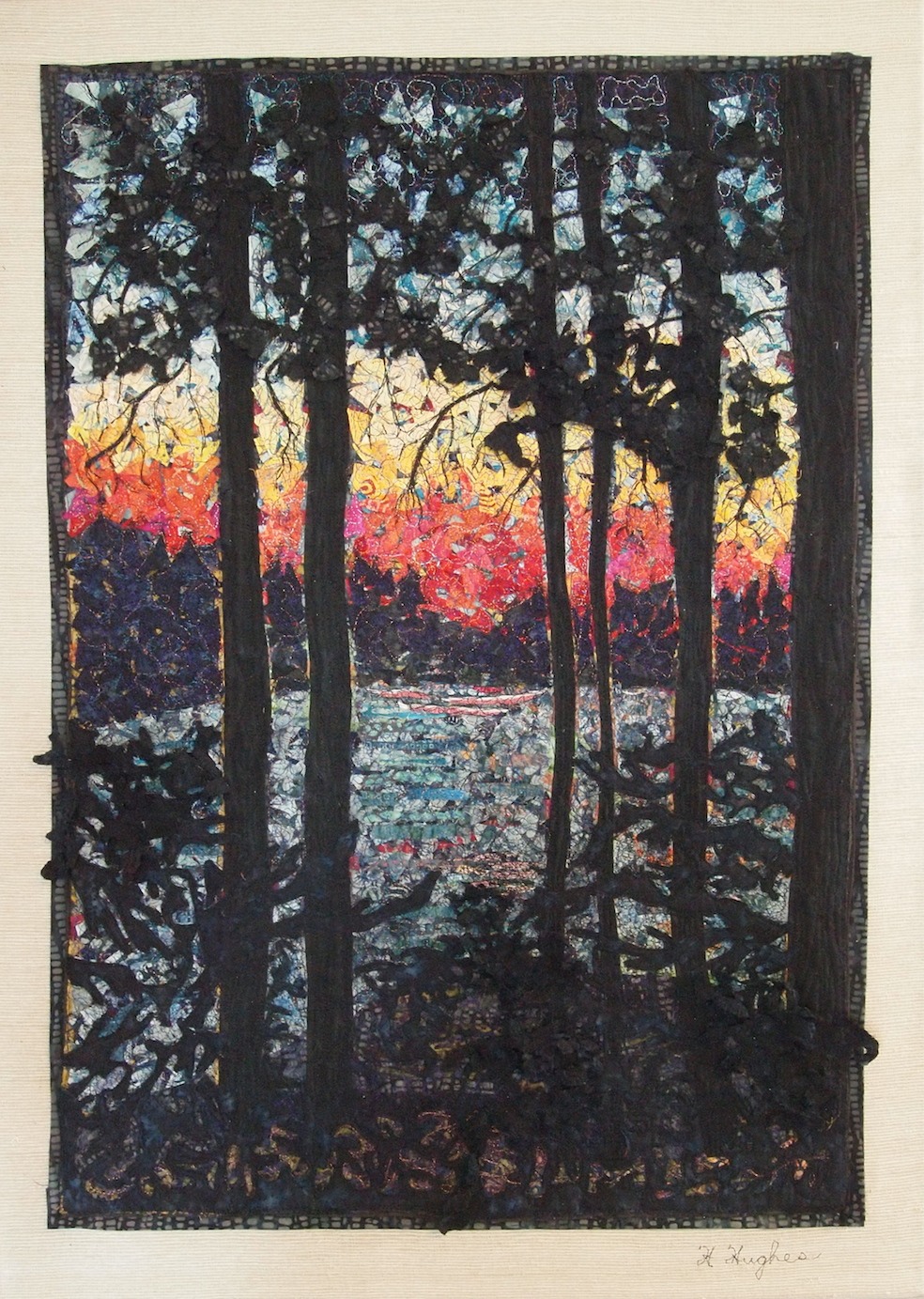 Another show, which involves work by Helen, Deb and Leslie, will open this week of March 24th, at the Boathouse 
on Gordon St 
in Guelph, and it will be up until the first week of June. This show represents current art of the Studio Tour membership.
Just longing for Spring? Seen any robins? Well, they're coming! Here is a lovely watercolour by Kim Johnston, which is currently included in her solo show in the main lobby of Groves Memorial Hospital, Fergus, as part of Art in Public Places (organized by the Elora Arts Council.) Kim's work will be there until the end of April.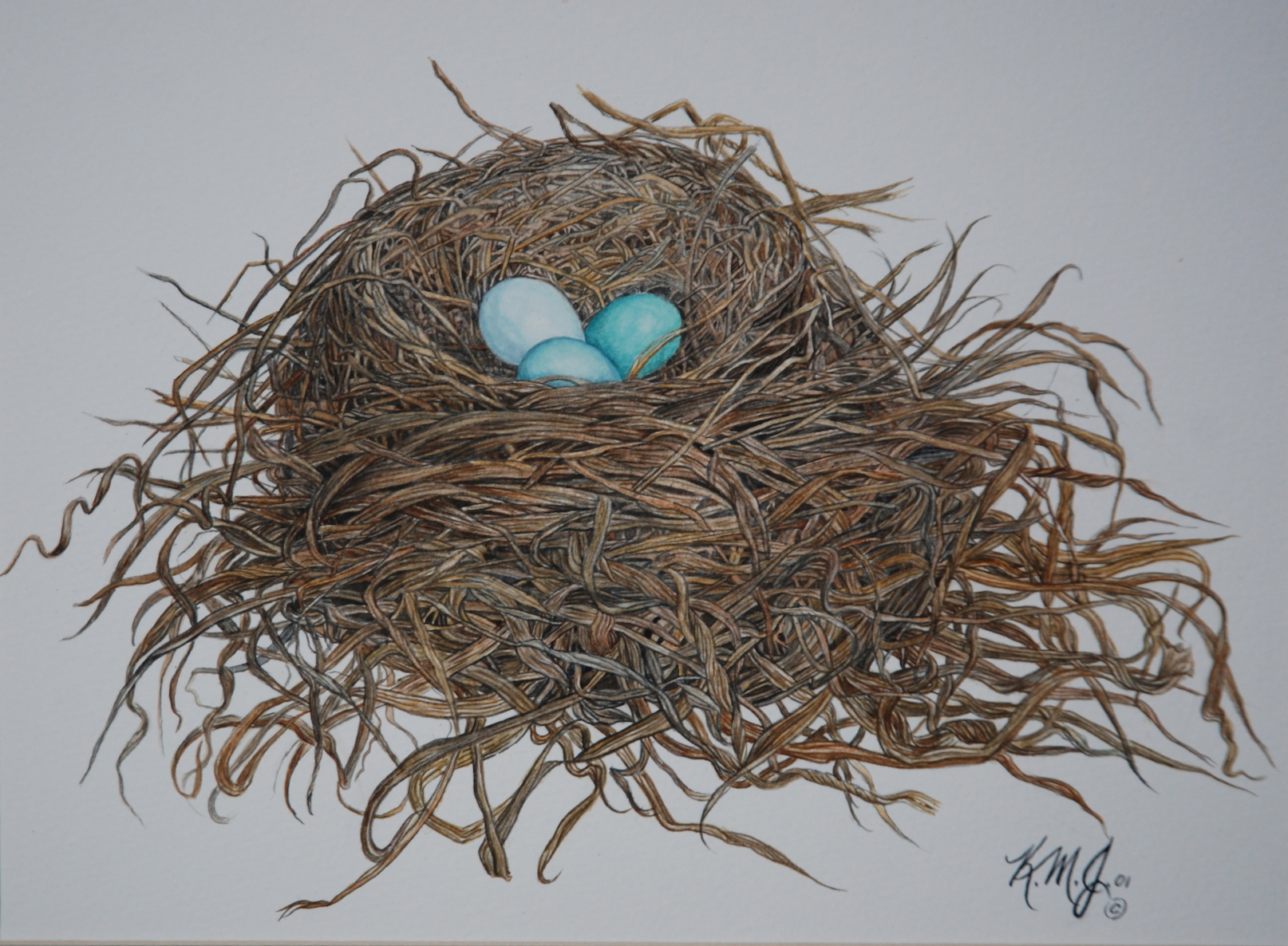 Watch this space!