Our new show is up at the beautiful Joshua Creek Heritage Arts Centre, and it will be there until May 8th. Our Opening Reception will be from 2 to 5 on Sunday April 3rd, and we invite you all to be there.
We've called the show "Elemental", because that's what it is. Familiar with Joshua Creek and its peace and serenity, we each visualized how to respond to the natural forces at work here. Each artist has worked to her own elemental imperative, seeking to interpret and portray her own unique environmental view.
Here's a sample of the work. First, an encaustic from Deborah Dryden: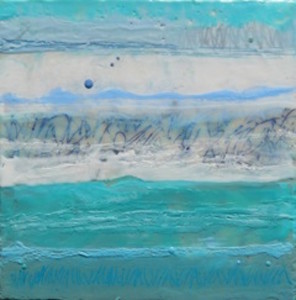 Deb is just back from the west coast, with a new series. Don't miss this!
And a new watercolour from Carol Hughes: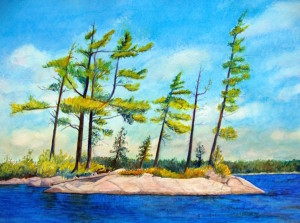 Kim Johnston has a lot of new work, and is also offering prints of her oil paintings: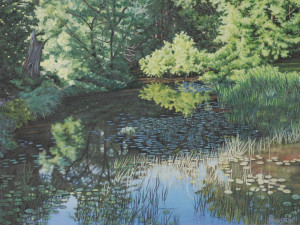 Mary Karavos also has new work, including a beautiful long banner that is difficult to post here: here is one of her collages: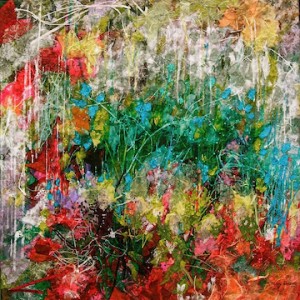 Jean Loney is our glass mosaic artist, and here is one from the show: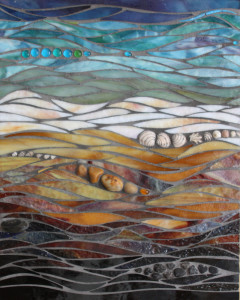 Leslie Miles has more from her Zen series, a screen print on raw canvas: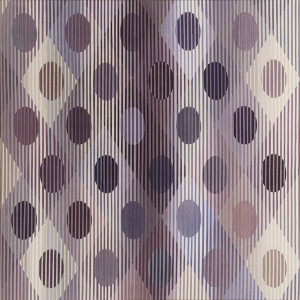 Here is an oil on canvas from Gail Root's many travels: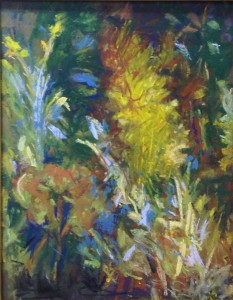 And finally, a gicleé photograph, altered with coloured pencils and watercolour,  from Susan Strachan Johnson. You can just see the original photograph inset into the upper left corner.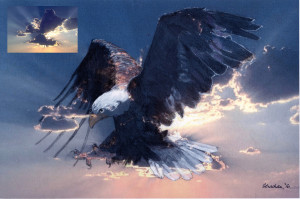 So, if you'd like to see more, you'll have to come to see the show! Hope to see you at the opening.