One of our members, Leslie Miles, will be part of a show called View from the Hill and Beyond, to take place from January 17 to April 6 2014, at Guelph Civic Museum, 52 Norfolk Street, (519) 836-1221. This is going to be a special show in a special gallery, and if you would like to hear more about the work, the artists, and the raison d'être of the show, go to the opening reception on Friday 17th, between 7 and 9 p.m.
The Civic Museum used to be the Loretto Convent, and formed part of a collection of buildings belonging to the Church of our Lady Immaculate, an iconic symbol of Guelph for well over a century. Rather than tearing it down, the City of Guelph and the University of Guelph helped to make the renovation of the old building a reality, and the new museum opened in 2012, providing a new and improved venue for the archives of the history of Guelph, and for exhibitions of its art.
Below is one of Leslie's paintings, a view looking up Carden Street at the famous twin towers of the Church of Our Lady.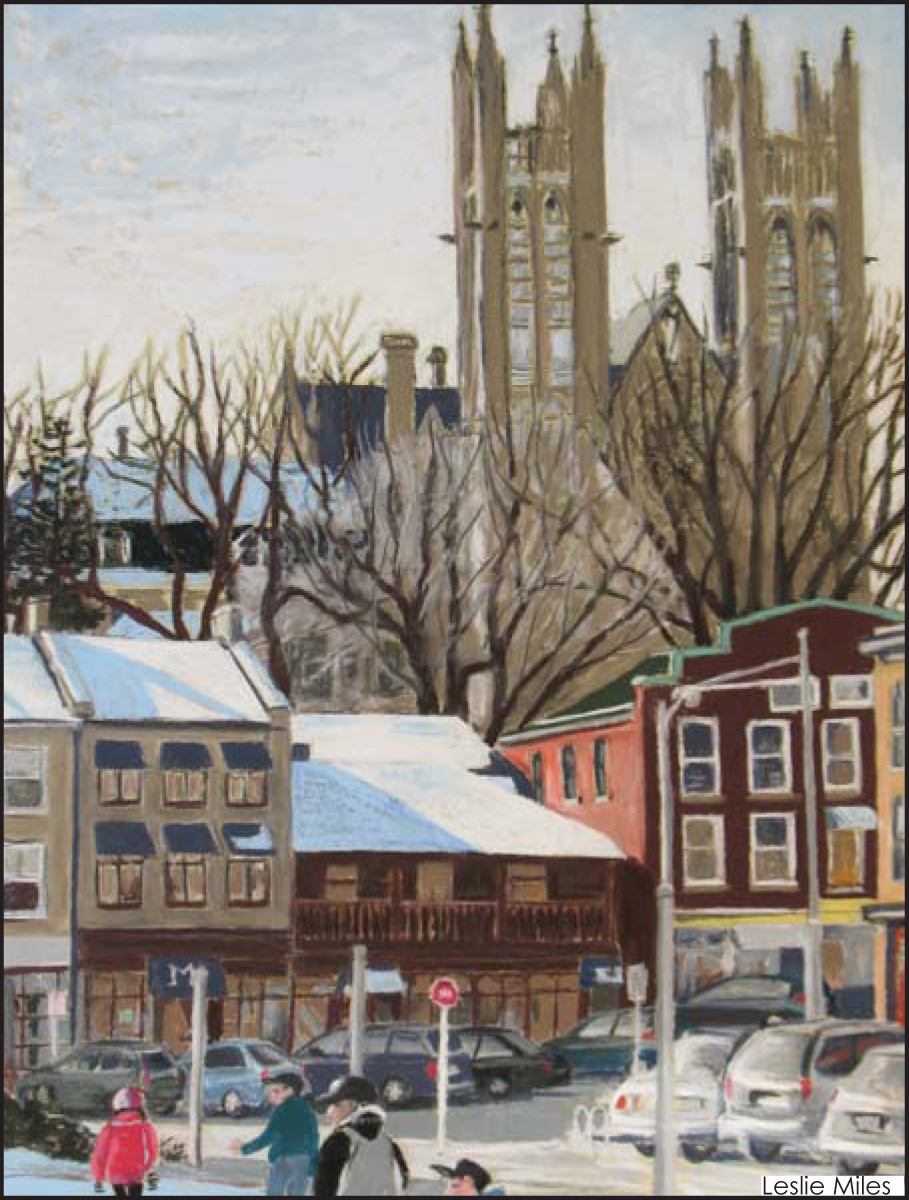 Other artists represented in the show are also well known locally. They are Scott Abbott, Laura Coutts, Janet Ollers and Kathleen Schmalz. SEE YOU THERE – DON'T BE SQUARE!